Nikon AS-2 Auto Level
$600
Telescope - Magnification: 34x;
Objective Lens: 1.77" (45mm); Field of View (at 100): 1°20'; Minimum Focus: 3.28' (1.0m). Automatic Leveling, Compensator - Compensating Range: ±12'. Accuracy 1km Double Run Level - ±0.8mm. Weight - Instrument: 4.0 lbs.; Case: 3.4 lbs.
Straightpoint Radiolink Plus Loadcell
$2500
The Straightpoint Radiolink Plus is capable of both weighing and dynamic load monitoring, the latest Radiolink plus is constructed of high-quality aircraft grade aluminum and features an advanced internal design structure. This internal design structure not only provides the product with an unrivalled strength to weight ratio but it also allows the use of a separate internal sealed enclosure providing the load cell's electronic components with IP67/NEMA6 environmental protection even with the battery cover plate missing, making this industry leading dynamometer even more suitable for use in the harshest environments.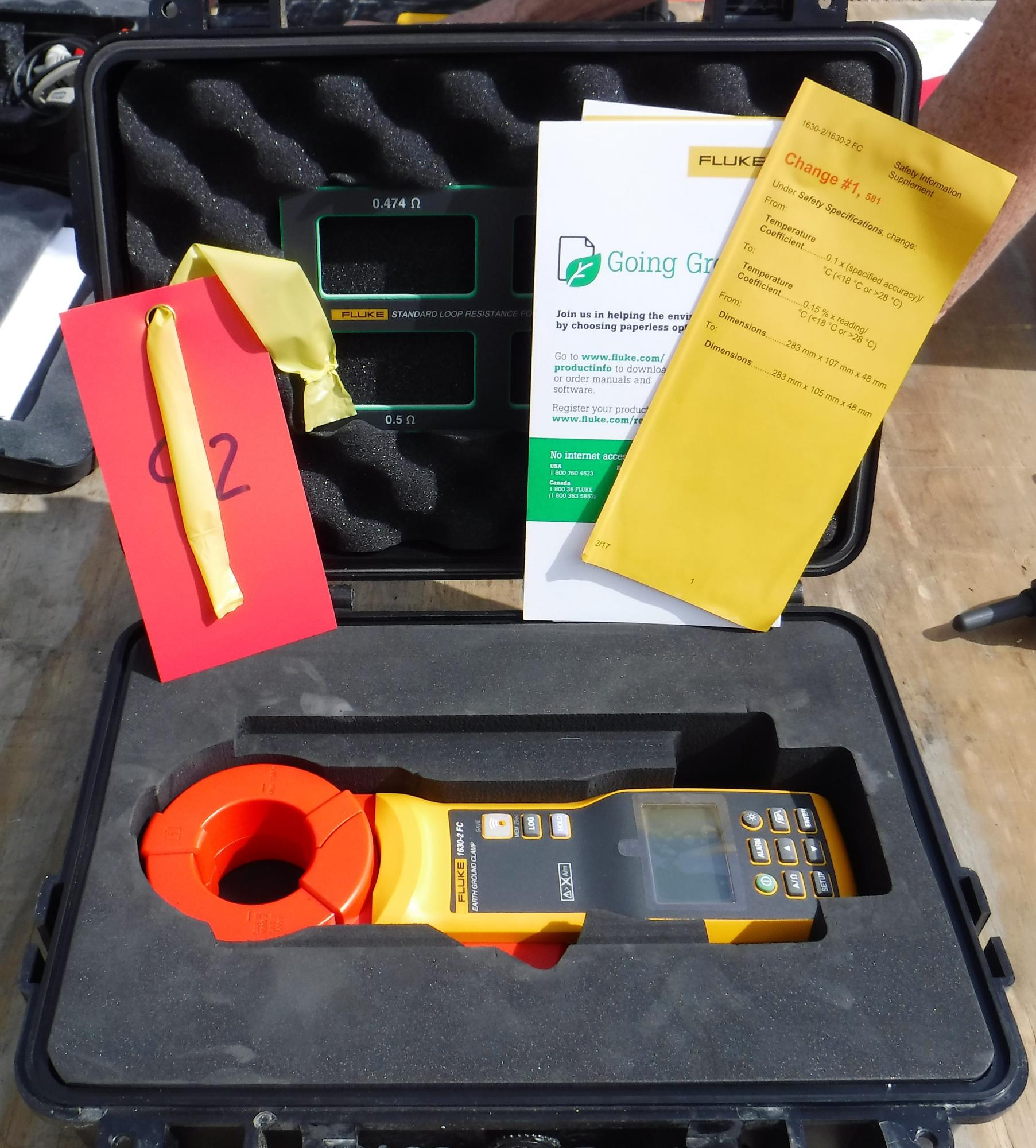 Fluke 1630-2 Earth Ground Clamp
$1100
The Fluke 1630-2 FC Stakeless Earth Ground Clamp identifies earth ground leakage currents without disconnecting the earth ground rod from the grounding system – ideal for system troubleshooting. Heavy-duty clamp jaw stays in alignment and in calibration even in every day, on-the-job industrial environments.
QuesTemp 44 Heat Stress Monitor
$900
-Ideal for athletic training facilities, military training, warehousing, occupational heat stress management, and risk analysis investigations
-Measure and calculate dry bulb, wet bulb, and globe temperature, WBGT indoor/outdoor, relative humidity and heat index/humidex
-Real-time clock provides accurate reporting with time stamping
-Stay time measurement per ACGIH TLV Handbook, US Navy PHEL charts, US Marine Flag system, and EPRI action limits (QT46 only)
-Compatible with TSI Quest software for data storage, retrieval, analysis, reporting and chartin.
Sokkia B20 32X Automatic Level
$180
The Sokkia B20 32X Automatic Level is a instrument with World-proven precision and durability. The Sokkia B series automatic levels feature enhanced reliability under all environmental conditions. Tough and compact bodies are more tightly sealed against water, humidity and dust (IPx6). The B series levels provide quick setup, easy sighting, and superior durability against vibration and shock, ensuring the increased productivity over an extra-long period of time.